Steel Pipe Customization Service
Evolutionary Steel Pipe Customization Service
After 21 years of long-term focus on steel pipe manufacturing, Yuantai Derun Steel Pipe Manufacturing Group has evolved its ability to customize steel pipes.
Why do I say that? Because the demands of customers in the market are always ever-changing. Different steel pipe purchasers also have different requirements for steel pipes. When you find that your steel pipes require different thicknesses, lengths, and materials, and the applicable scenarios require more specific performance indicators, you need a reliable and reliable steel pipe customization manufacturer. After tens of thousands of steel pipe production trials, Yuantai Derun has been able to meet the requirements of customized steel pipes for customers. Mainly manifested in these aspects.
1. Customization of steel pipe shape
Whether you need square steel pipes, rectangular steel pipes, circular steel pipes, triangular steel pipes, diamond shaped steel pipes, trapezoidal steel pipes, D-shaped steel pipes, or any irregular shaped steel pipe. We can all customize it for you. The following are some shapes of steel pipes that we have customized before.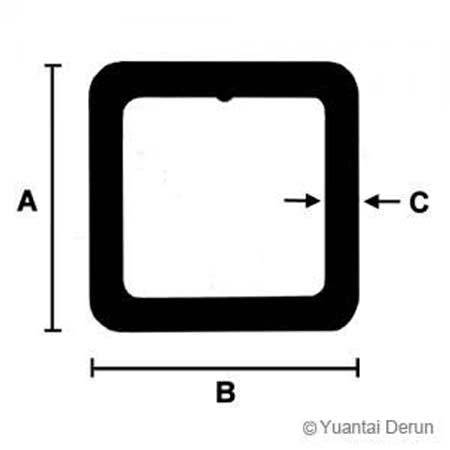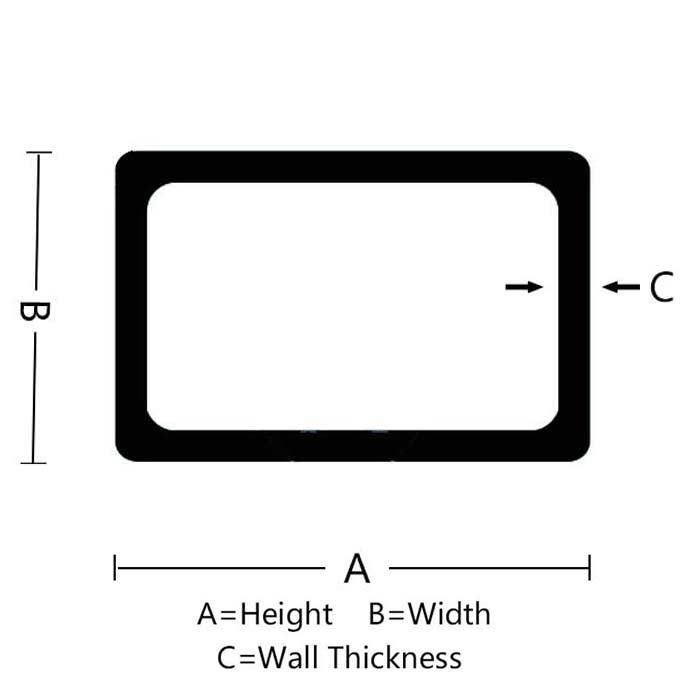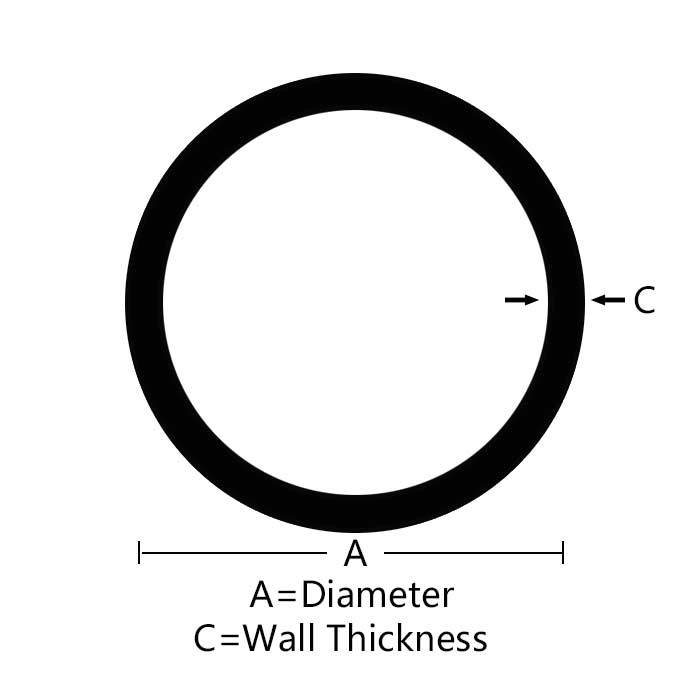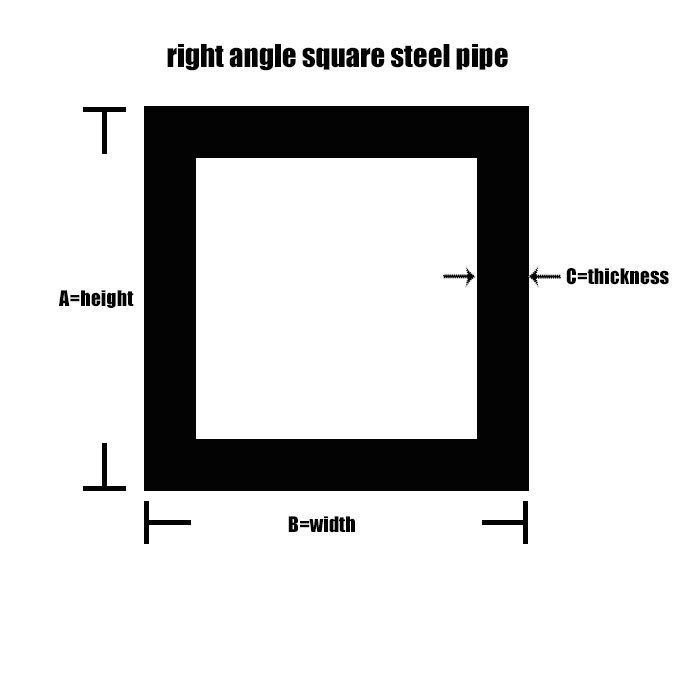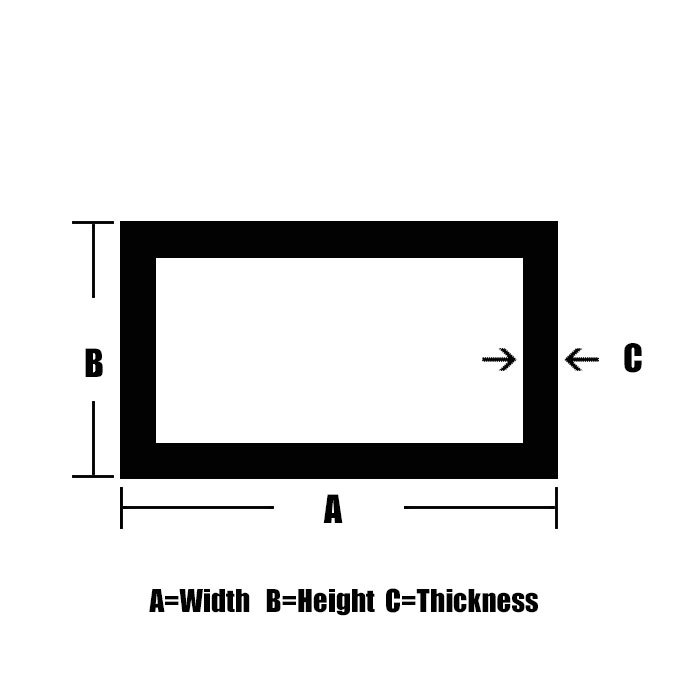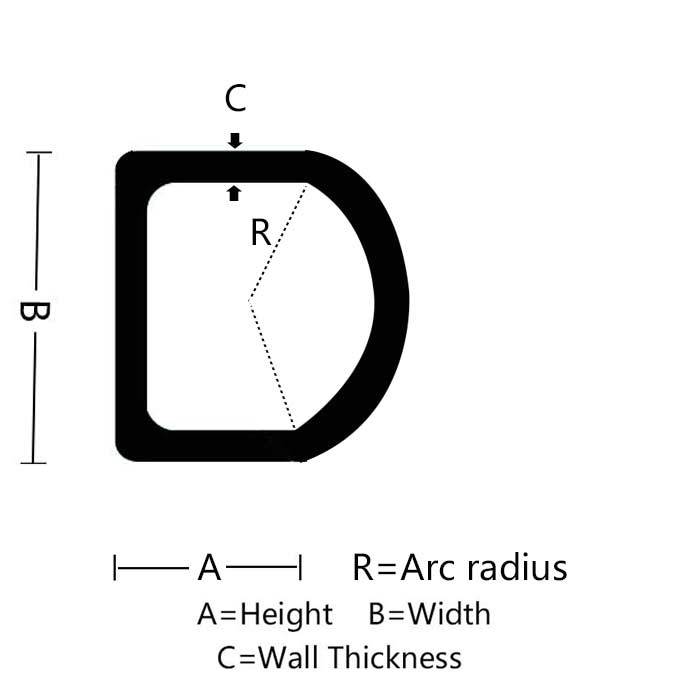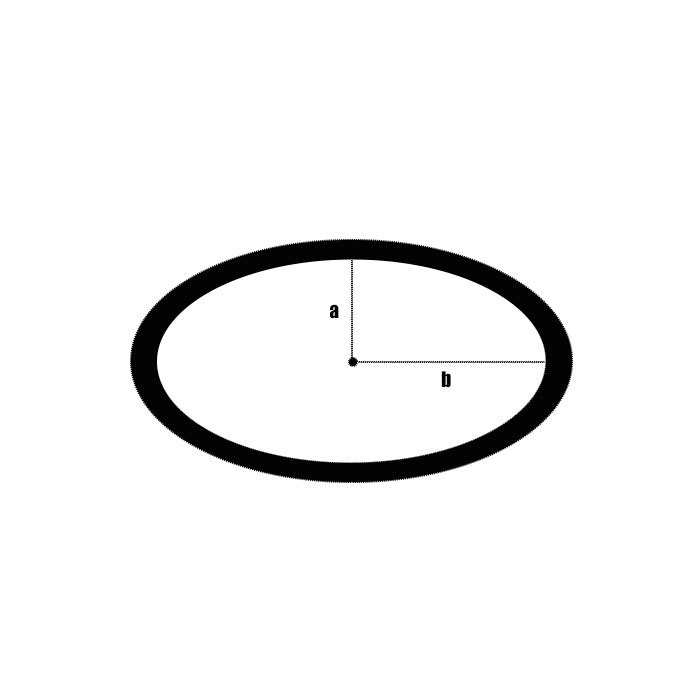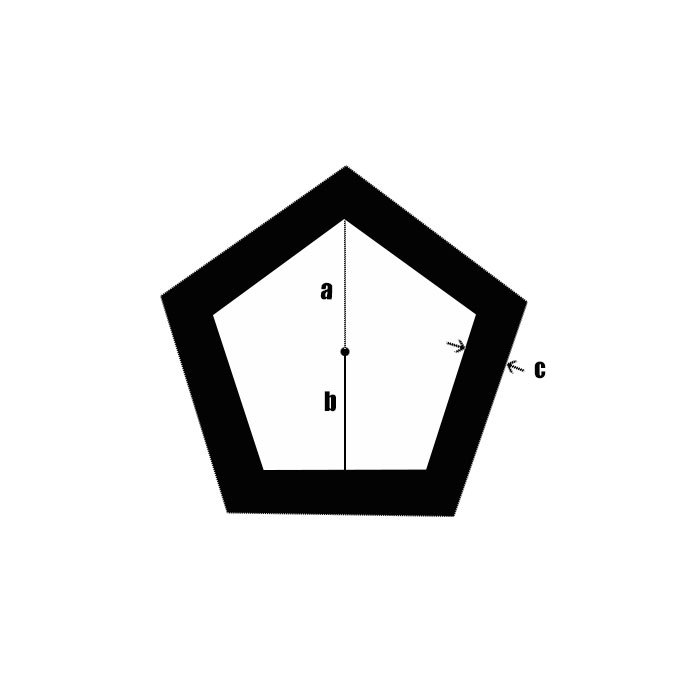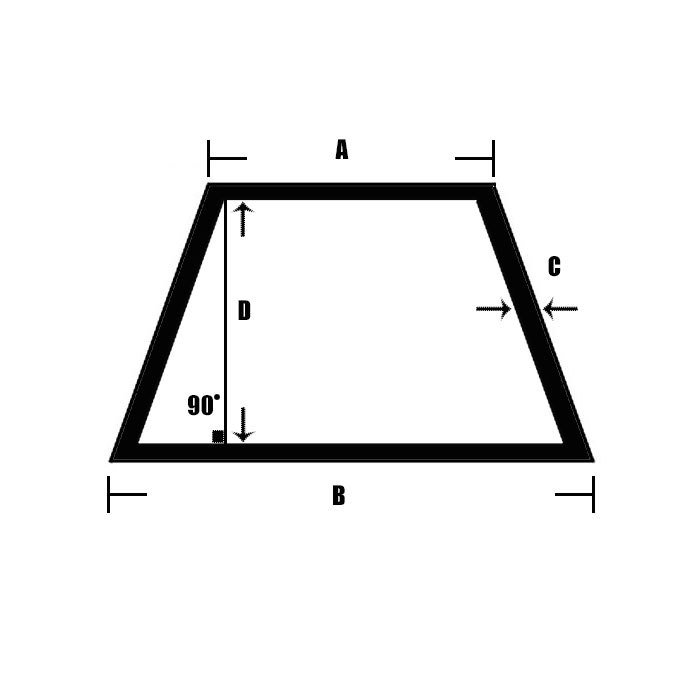 2. Customized steel pipe diameter
Structural steel pipes have different diameters due to their different application fields. But regardless of the diameter of the steel pipe you need, Yuantai Derun can customize it for you. Of course, what are the minimum and maximum diameter structural steel pipes? Let's take you through it.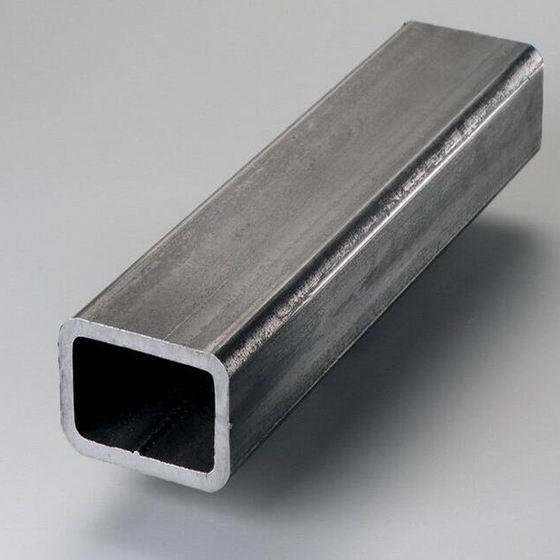 Small diameter square rectangular tube
The minimum diameter square tube of Yuantai Derun can reach 10mm × 10mm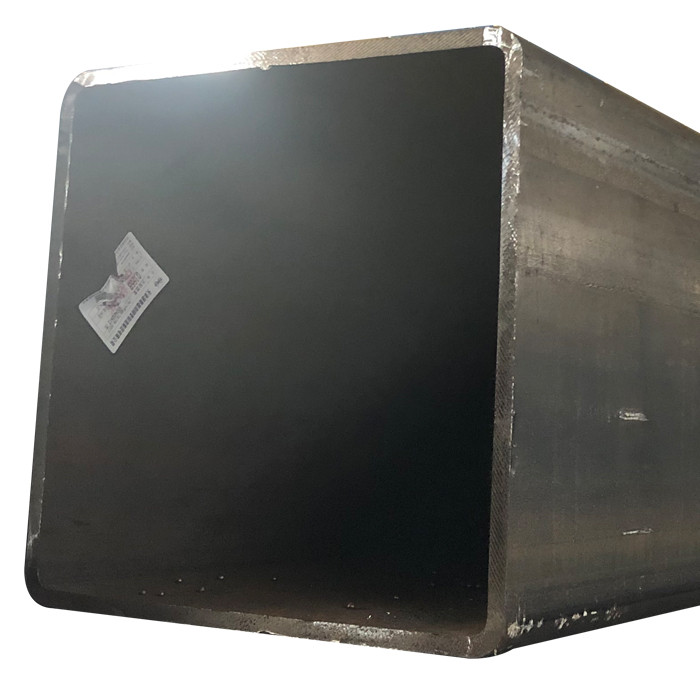 Large diameter square rectangular tube
The maximum diameter square tube of Yuantai Derun can reach 1200mm × 1200mm & 800×1200mm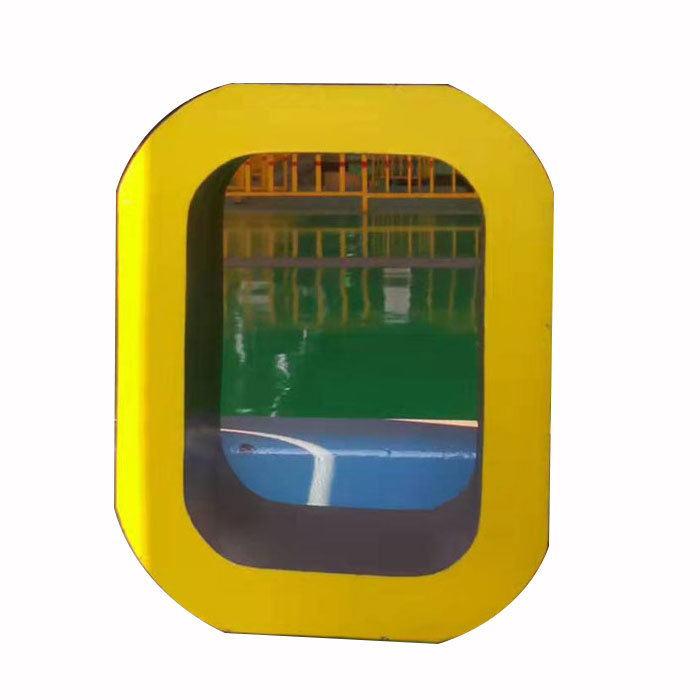 Square rectangular tube wall thickness can be customized
The wall thickness of Yuantai Derun square rectangular tube can generally range from 0.5mm to 60mm
3. Customized steel pipe length
Steel pipe sellers can customize the length at Yuantai Derun Steel Pipe Manufacturing Group. Generally, the common steel pipe lengths are 3 meters, 6 meters, 9 meters, and 12 meters. You can also customize the length of your own steel pipe, from 0.5 to 24 meters, and we can cut and process the steel pipe.
4. Customized steel pipe processing
1.) Surface treatment method for steel pipes
Hot dip galvanizing treatment, oil coating treatment, spray painting treatment, sandblasting treatment, shot blasting treatment, 3PE anti-corrosion treatment, etc
2.) Steel pipe port processing method
Groove treatment, threading treatment, expanding treatment, reducing treatment, punching treatment, polishing treatment, etc.
3.) Steel pipe stress relief treatment
Natural treatment, four corner heating treatment, steel pipe heating treatment, etc.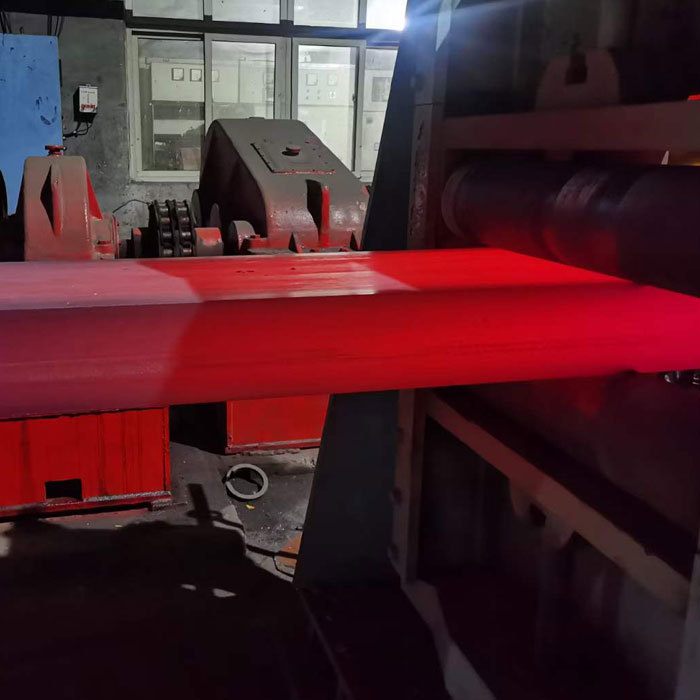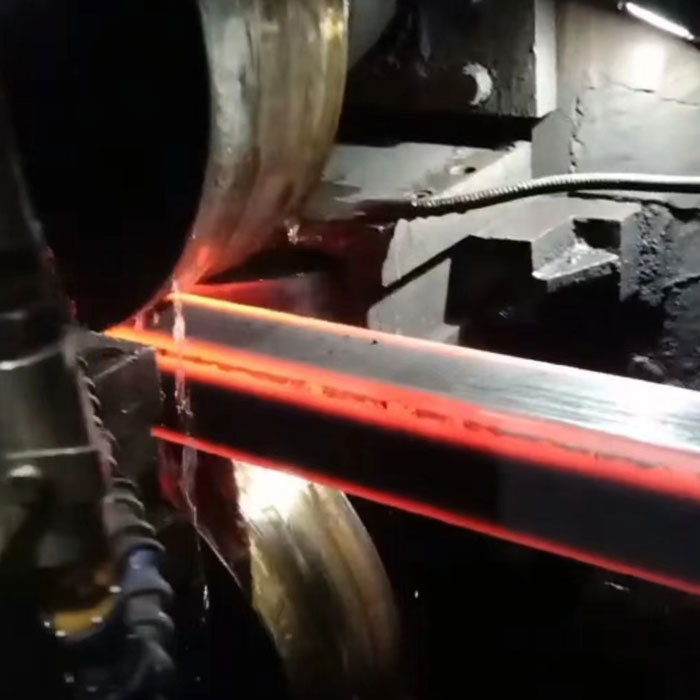 4.)Quenching+high-temperature tempering (also known as quenching and tempering treatment)
Heat the steel pipe to the quenching temperature to change the internal structure of the steel pipe into austenite, and then rapidly cool it at a rate greater than the critical quenching rate to change the internal structure of the steel pipe into Martensite, and then cooperate with high-temperature tempering to finally change the structure of the steel pipe into uniform tempered sorbite. This process can not only improve the strength and hardness of steel pipes, but also organically combine the strength, plasticity, and toughness of steel pipes.
5.) Normalizing
A heat treatment process in which the steel pipe is heated to the normalizing temperature to completely transform the internal structure of the steel pipe into austenitic structure, and then cooled with air as the medium. After normalizing, different metal structures can be obtained, such as pearlite, Bainite, Martensite or their mixed structures.
This process can not only refine grain size, uniform composition, eliminate stress, but also improve the hardness and cutting performance of steel pipes.

6. )Normalizing+tempering treatment
After heating the steel pipe to the normalizing temperature, the internal structure of the steel pipe is completely transformed into austenitic structure, cooled in air, and then combined with a tempering process. The steel pipe structure is tempered ferrite+pearlite, or ferrite+Bainite, or tempered Bainite, or tempered Martensite, or tempered sorbite.
This process can stabilize the internal structure of steel pipes, improve their plasticity and toughness.

7.) Annealing

A heat treatment process in which steel pipes are heated to annealing temperature and held for a certain period of time, and then slowly cooled to a certain temperature in the furnace before being discharged for cooling.
The function of this process is:
① Reduce the hardness of steel pipes and improve their plasticity to facilitate subsequent cutting or cold deformation processing;
② Refine grain size, eliminate structural defects, homogenize internal structure and composition, improve the performance of steel pipes or prepare for subsequent processes;
③ Eliminate the internal stress of the steel pipe to prevent deformation or cracking.
8.)Solid solution treatment

Heat the steel pipe to the solid solution temperature to fully and uniformly dissolve carbides and various alloy elements in austenite, and then rapidly cool to prevent the precipitation of carbon and alloy elements in time, thus obtaining a single austenite structure heat treatment process.
The function of this process is:
① The internal organization and composition of uniform steel pipes;
② Eliminate hardening during processing to facilitate subsequent cold deformation processing;
③ Restore the corrosion resistance of stainless steel.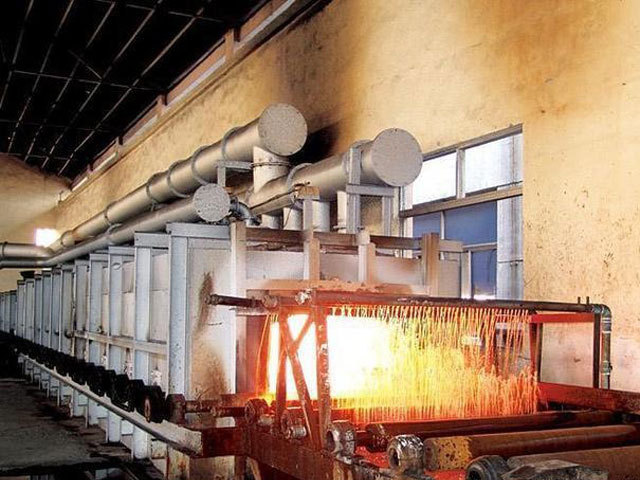 Customers can customize materials according to their own usage scenarios. You can choose carbon steel, alloy steel, or stainless steel. Yuantai Derun Steel Pipe Manufacturing Group can process different materials according to the specific usage of customers. Warmly welcome global buyers to inquire and place orders.
Steel Grade:S235/275/325/355/420/460,Gr.A/B/C/D,STKR 400/490,SS400,16Mn,45cr,40cr,Q195/235/345/355,C250/350/450,S304/314/316,etc.
6. Standard customization is possible

You can purchase steel pipe products in various standards such as European, American, Australian, Japanese, Russian, and Indian. Of course, if you need non-standard steel pipe products, you can also place an order. If you are an engineering, project, ship, or precision machinery structure, please order strictly according to international standards, which can make your project or structure more sturdy and durable. If you are unsure of the standard steel pipe to purchase, please
contact our customer manager immediately
.
European standards: En10219, EN10210, etc
American standards: ASTM A500, ASTM A501, ASTM A53,ASTM A106,etc
Japanese standard: JIS G3466, etc
Australian Standard: AS1163, etc
Indian standards: IS 1239 (PART1) -2004, IS 17875, IS 1161, etc
Of course, if you are not sure about the quality of our products, you can conduct
free steel pipe sample
testing before ordering steel pipes. If it is qualified, you are also very welcome to cooperate with us to place an order. In short, for the buyer of rectangular tubes, choose Yuantai. Free you from all your worries.
Please send your message to us
Yuantai team has over 21 years of experience in steel pipe project applications, specializing in the production, manufacturing, and customization of square rectangular, and circular steel pipes. Warmly welcome project procurement managers, individual owners, designers, and overall sellers, etc. Write down your requirements and receive professional quotes and technical support.